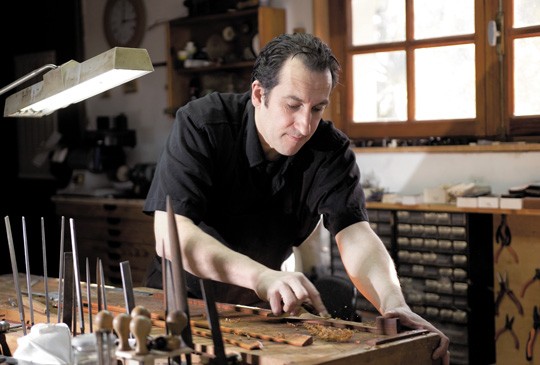 I was Born in Anglet (Basque country-France) a seaside resort located between the cities of Bayonne and Biarritz in 1962. My father was an aeronautic engineer (spacial) and my mother was an organ player, concert artist and teacher in music college (CNR Bayonne) . As a younger, I was a cello student ( a former student of Jacques Doué) before dedicating my life to Bowmaking. In 1992 Jean-François Raffin, offered me to come and work in his Parisian workshop, in order to learn the trade . I have been his assistant till 1997.

I have been working in the Basque area, my native country, Since 1997. I make bows implementing the tradition and knowledge which Jean-François Raffin and Stéphane Thomachot taught me.
My main activity consist in the making of fine classic model bows for violin, viola, cello and double bass bows,including older models of the "transition" and baroque periods. I also work on restauration and maintenance of the bows.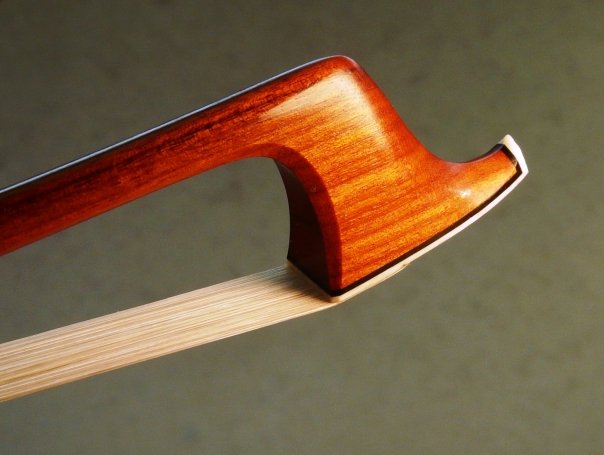 I only use first choice materials .Each pieces of Pernambouco is chosen according to the personality and the character of the artist, and his/her way of playing, while respecting at the same time the balance and the weight of the bow to meet the musician's requirements.
I pay particular attention in choosing the specific Pernambouco wood, as well as the ebony for the frogs, the hair and all the materials used for bow-making. Today my Production can be found all over the world : Japan, the U.K., the U.S.A., Spain, Italie, Portugal,...
I just love my job...
bow maker, bowmaker,チェロ弓, ヴァイオリン弓, フレンチ弓, ヴァイオリンボウ, チェロボウ